Contab
Control of active and passive accounting cycles, from quoting to electronic invoicing
Our accounting modules offer an integrated solution to the production, budgeting and MRP modules.
Contab allows basic accounting activities to be run within a single management software package. Documents relating to offers, orders, delivery notes and invoices are managed in an integrated manner. They are then converted into an XML format and linked to all providers for electronic invoicing.
Contab can be integrated with all admin and cost accounting software solutions: a single technology platform to manage all your data.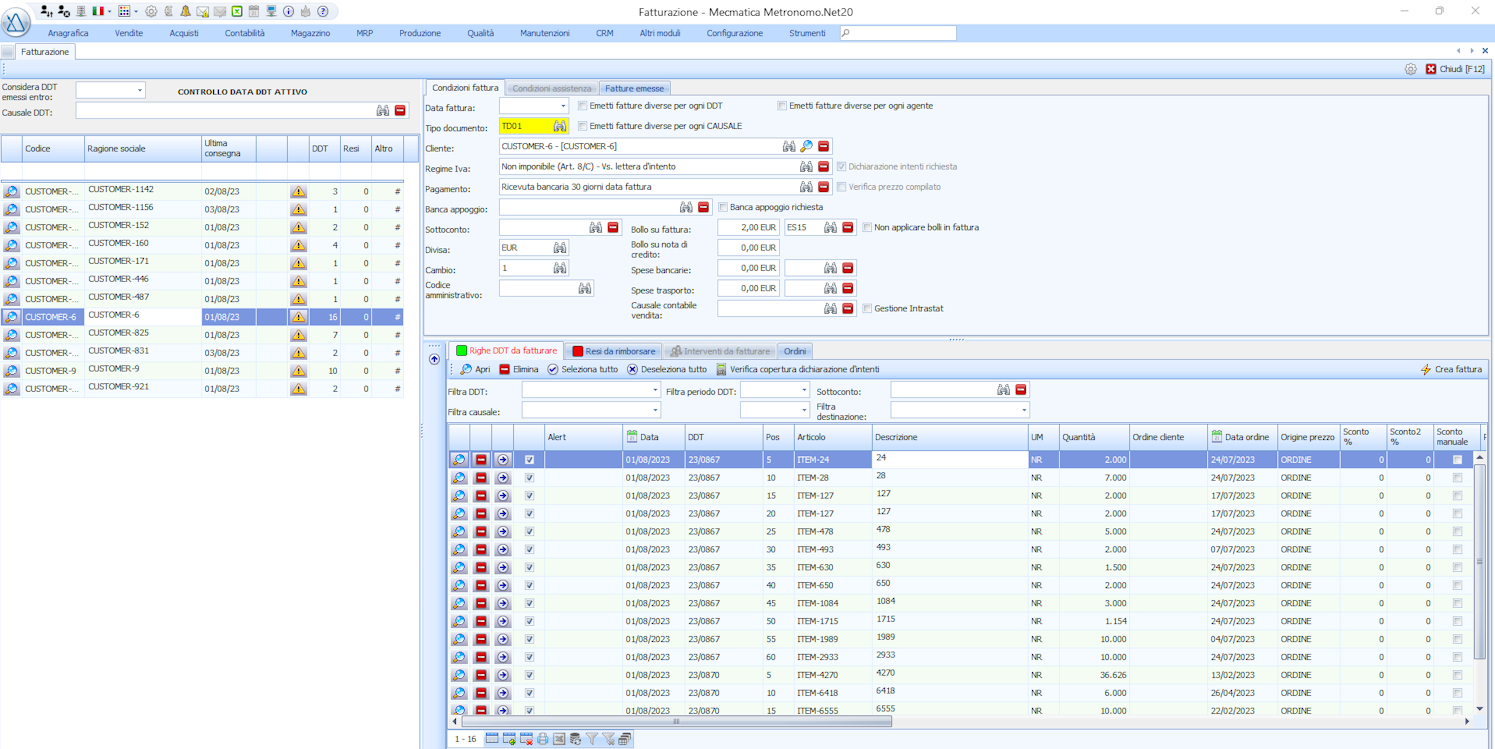 Advantages
Run the whole document management cycle digitally
Contab records and reports all active and passive banking due dates via a scheduler and allows all bank receipts to be automatically exported via your home banking account. In addition to this, it allows for the following::
basic accounting management within a single programme

advanced statistical analyses using the business intelligence module

comparisons of final production figures with those recorded in the accounts

electronic invoicing management.
Request a free demo
Explore the potential of the Metronomo.Net Suite