Colwin
Centralised and secure management of machine programmes
In many cases it has led the way for an IT revolution in mechanic's shops. Colwin is the ultimate solution for centrally and securely managing machine programmes.
It connects numerical control machines both wireless and via cable allowing programmes to be directly transferred from them. This way, all programmes processed on numerical controls are securely managed throughout the network.
Colwin enables programme transmissions for both machines still equipped with an RS232 serial port and more modern equipment with Ethernet ports.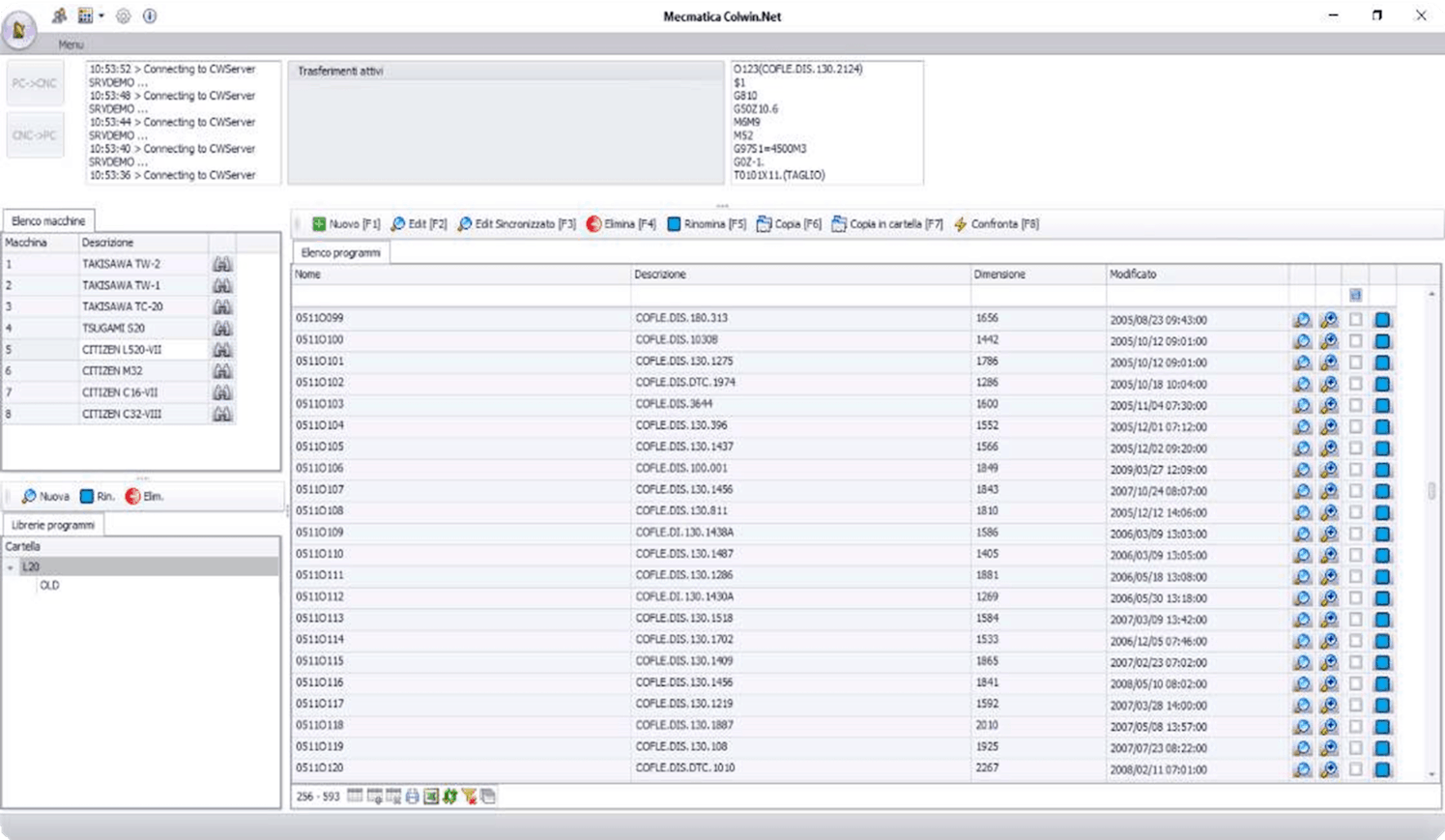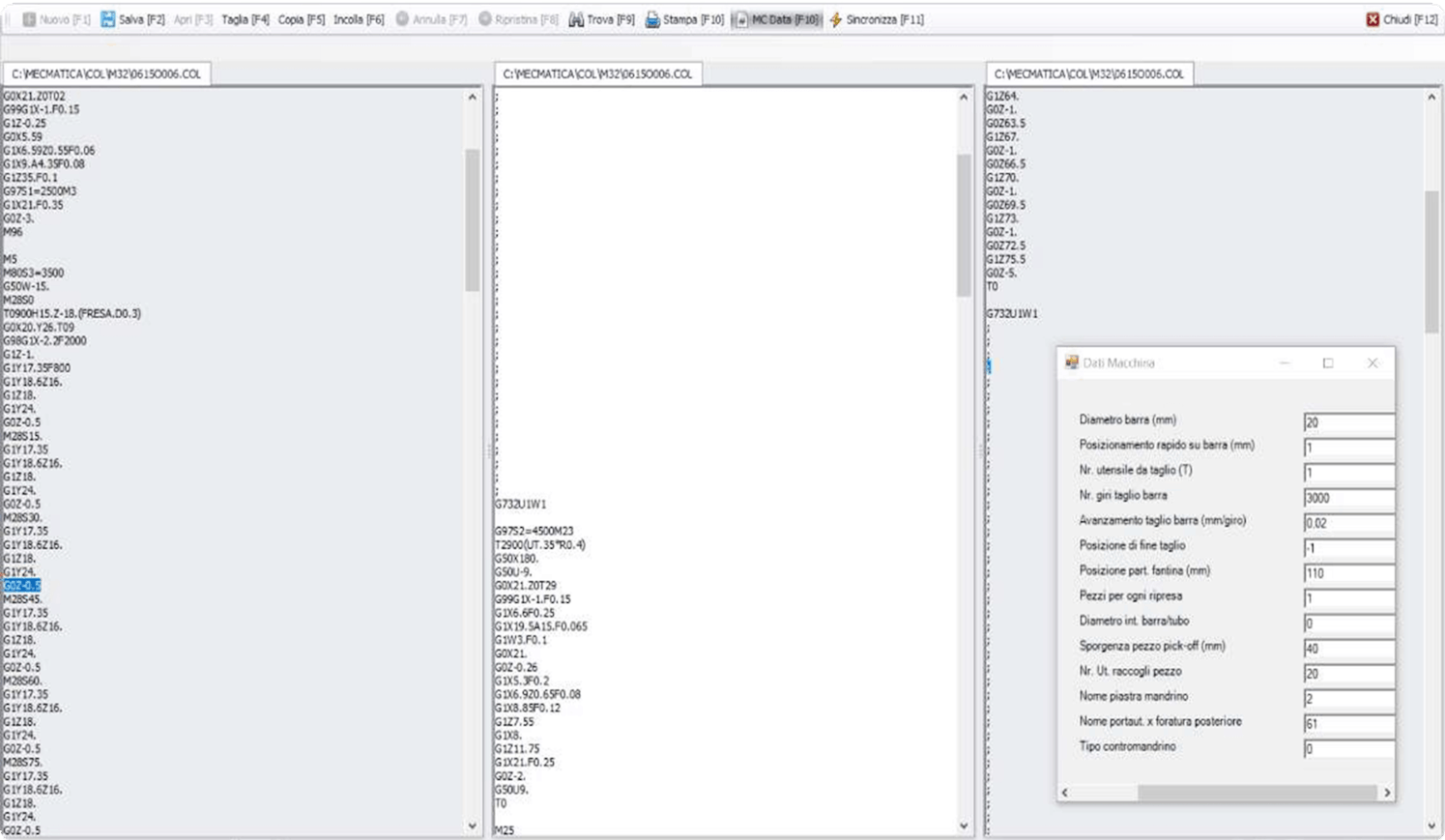 Advantages
Manage and enter machine programmes into your network
Each programme is saved on a centralised server in a folder matching the machine and can be called up at any time from the numeric control. Conversely, each programme created or modified on the machine is sent to the server. This allows for the following:
centralised management of machine programmesina

elimination of problems linked to control memory limits, inconvenience of using compact flash cards and PCs connected with a direct serial cable

editor and synchronised editor for quick programme creation and editing

integration with other modules for data sheets or tool lists

fulfilment of one of the mandatory requirements to qualify for Enterprise 4.0 incentives, i.e. 'Interconnection to factory IT systems with remote uploading of instructions and/or part programmes'.
Request a free demo
Explore the potential of the Metronomo.Net Suite